Once you hear the opening number of "All by Myself" by Celine Dion, you automatically know what film is playing, this iconic film, brings the quirkiness of the early 00's and a lovable and relatable Bridget Jones. It won't be far from the truth to say a lot of us watched this in our teens, and adored her immediately, her realistic and genuine personality combined with her uncertainty of life was something we all understood and could enjoy watching her stumble through her year trying to find Mr Right, and not Mr Right now.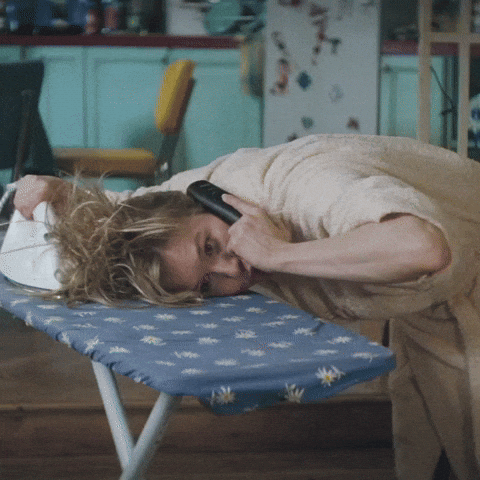 This heartfelt beloved rom com is celebrating its 20th Anniversary of release this year, so it felt only fitting to rewatch the classic. I must say as much as I love the film, there are parts that have not aged well. Particularly how women are viewed and treated in its telling. Society has told women for generations how to look, act and behave and this is present throughout the film, to the point where I cringed at how badly some of the issues in it are handled.
Within minutes of the beginning of the film we are flung into the ideology that women must have a boyfriend or husband. Immediate eye roll, I must say. This old school idea is one we are sick of hearing, as if having a boyfriend/husband is the ultimate goal for a woman. Newsflash it's not. Even to push this further in the dinner scene where Bridget is surrounded by couples asking her why she is single and that she needs to " get a sprog in her soon" and enduring comments such as " You career girls can't put it off forever" referring to having children. This narrative that a woman's goal is marriage and babies is to be honest, boring to listen to. So many women are fulfilled having careers, building on themselves and dare I say, happy being single. I'm glad that this is a rhetoric that has fallen by the wayside as of late.
Another clear change of the times that is clear in the films is how it epitomises the expected beauty standard of women. There is a constant reminder of Bridget's weight, through either her diary updates or through comments made by other people. Especially during the early 00's when women aspired to supermodel thinness, this is a highly unhealthy way to view beauty. Thankfully and finally, now a days, beauty standards are changing. It is found in everyone, whether you have curves or not, not matter your race, sex or gender, you are beautiful and please do not let anyone tell you otherwise. Especially not a Fuckboy who is emotionally manipulative *cough* Daniel Cleaver *cough*.
It's not hard to see why this film is so loved, the amazing soundtrack, the mostly lovable characters and the sweet love story. Namely a modern retelling of Pride and Prejudice where the audience is just waiting for the two stubborn leads to fall in love and admit it. Like the end scene for example, you can't help but smile when Bridget runs after Mark in her underwear.
Although this film predominantly is about Bridget looking and finding love with Mr Darcy, I am always left with the thought of how this film reminds viewer that you don't need to have life figured out, it is okay if it takes longer than you expect it too, and believe it or not life is not solved by finding love, although if you do find love make sure it is with someone who loves you "just as your are".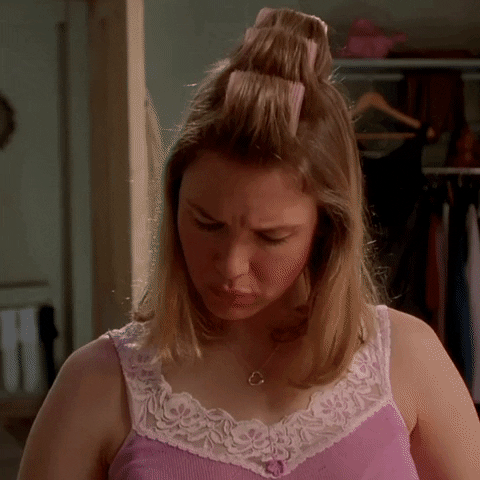 There are so many other things I could talk about looking back on these films from the apparent objectification of women and hypocrisy of living your life in your own way and not submitting to the social conventions of the expectations of women. But for now, it is still a film that many watch with fond memories and enjoyment, so why not give it a rewatch, and remember to live your life how you want to live it, regardless of whether you wear big knickers or not (because let's be honest, they are very comfortable.)